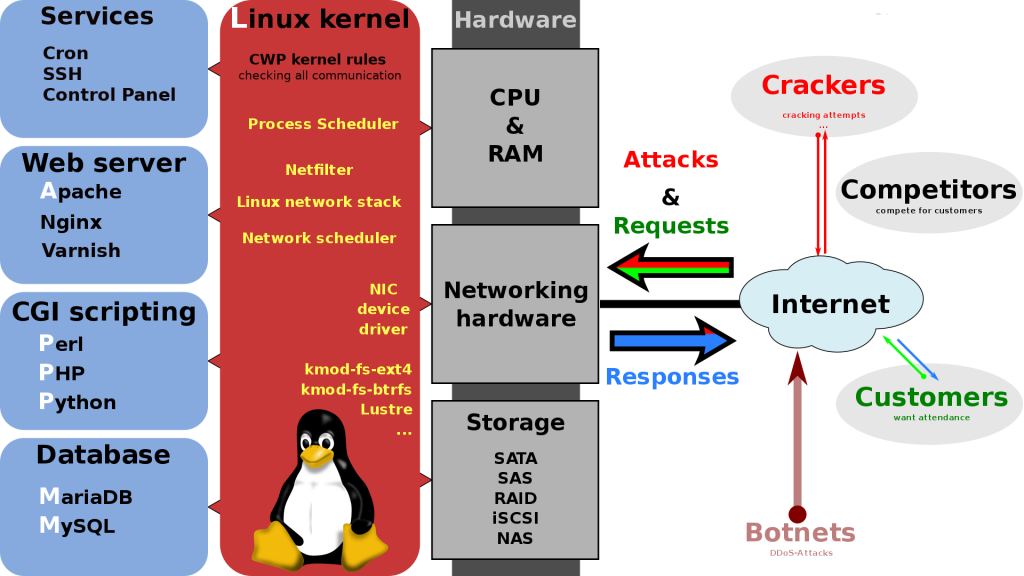 Centos Web Panel (CWP) has become the best web control panel that web hosting firms needs to consider migrating to. The UI is very easy to navigate – way to simple for its features. In a time like this that the cost of using CPANEL is higher than the cost of server, CWP is the only alternative that can stand equal shoulders with CPANEL.
Asides being equal with CPANEL in terms of functionality, Centos Web Panel (CWP) boasts of an improved security isolation for each user, process, and service, for example, apache, nginx, varnish, php-cgi, php-fpm, crons, shell access, and user panel at the kernel level. No other control panel has this kind of feature or achieves this level of security for your server. This latest security integration provides extra layer security at the kernel level that ensures a more secured shared hosting experience far beyond the traditional CPanel.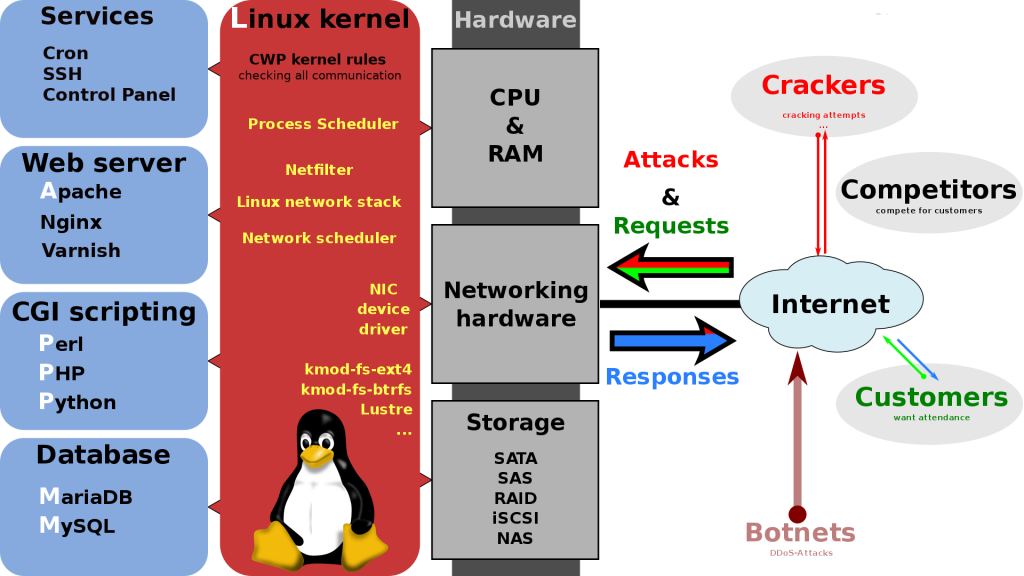 The new security update in CWP kernel is currently protecting:
cwp user panel
apache webserver
varnish web cache server
nginx webserver
user cron's and all applications running as cron
user ssh access
all PHP versions available in CWP: switcher, selector, and PHP-FPM selector
Issues which CWP kernel can protect users from:
symlink attacks (most commonly used to hack all users on the server)
execution of malware or custom scripts
access to server system files (/etc,/var, /usr, /home and all others)
access to /tmp and /var/tmp files
access to /dev/shm memory partition
custom script connecting to other servers/ports
malware cron running bad things
hacked user ssh access to be used for running hacker scripts
hacked user ssh access to be used for accessing the system files
the limited set of secure tested ssh commands are only available to users…and many others.
Centos Web Panel (CWP) is the future of webhosting.
Buy a host from QavalHost to experience the future of web hosting